PRODUCTS
Geofoam
Geofoam's affordability, R-Value retention, light weight, and durability make it the perfect choice for civil engineering and infrastructure applications such as slope stabilizer, retaining wall backfill, road embankments, and pavement insulation.
Lightweight
Water Resistant
High Thermal Insulation Value
Easy to Handle

High Compressive Strength
What Is Geofoam?
Geofoam is an expanded polystyrene rigid cellular plastic foam manufactured in blocks and available in a range of sizes and densities.
Our Geofoam Products
Retaining Wall
Learn More
Retaining Wall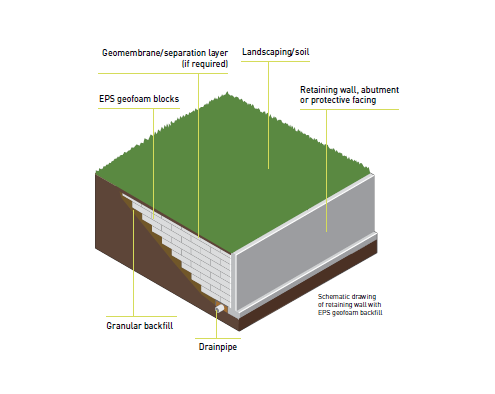 Geofoam blocks provide a durable, safe, budget-friendly alternative to soil fill behind retaining walls.
Bridge Deck Filler
Learn More
Bridge Deck Filler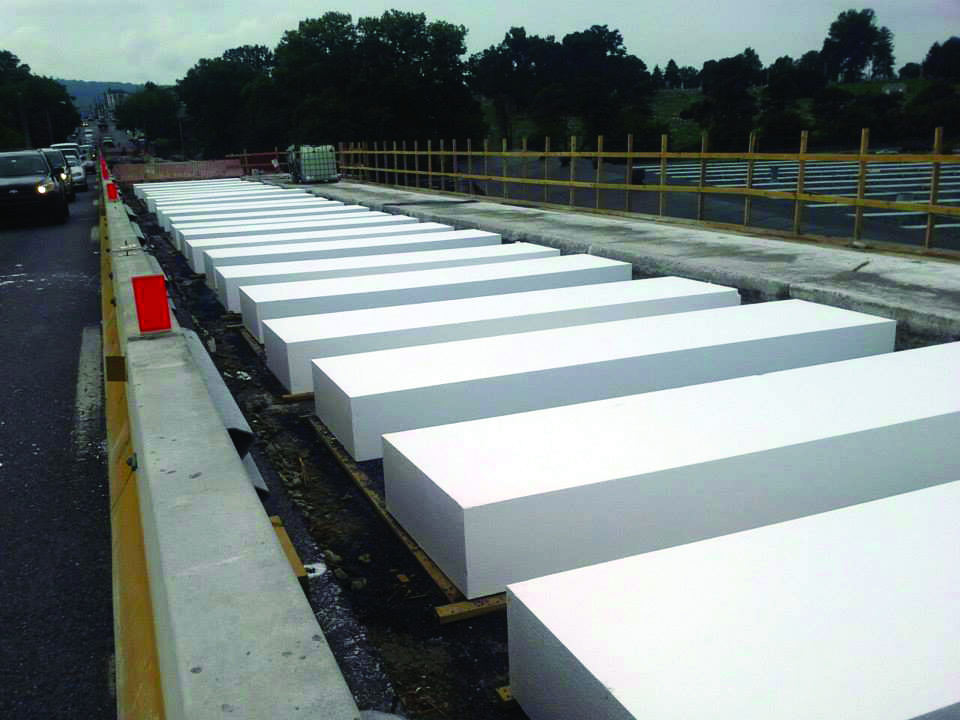 Reduce design and construction costs with lightweight, durable Geofoam embankment fill.
Green Roof Construction
Learn More
Green Roof Construction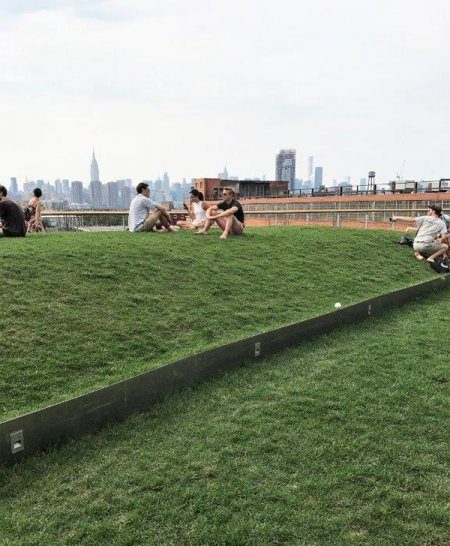 Geofoam provides long-term R-value retention and superior compressive strength for green roof construction.
Geofoam Soil Substitute
Geofoam Soil Substitute
Available in a variety of densities, Alleguard Geofoam Soil Substitute blocks are custom cut to your specifications.
When deciding on an appropriate soil substitute for civil engineering projects, job coordinators take material and labor costs, material performance, availability, durability, and sustainability into account. Geofoam checks all of these boxes and more. Unlike soil, Geofoam reduces lateral pressure on structures while maintaining high compressive strength.
Geofoam Backfill
Geofoam Backfill
Lightweight Geofoam blocks reduce lateral pressure, making them perfect for a wide range of backfill applications.
Weather-resistant, easy to work with, and easy to specify, Geofoam is a great option for lightweight backfill and void fill in civil engineering projects such as buried wall construction. Geofoam can be unloaded and installed by hand, lowering labor time and cost.
Benefits of Geofoam
Reduce Costs, Increase Stability
Used in geotechnical applications for decades, Geofoam's extraordinary properties make it ideal for a wide variety of civil engineering and infrastructure projects, including green roof construction, bridge deck filler, retaining wall construction, and more. Geofoam is lightweight and low density with superior compressive strength and thermal insulation value. And its ease of handling reduces labor costs and construction time.
The Alleguard Advantage
With a combined 60-year history and proven track record of supporting our customers' visions, Alleguard is strategically built from the ground up to expand and shape your business. Whether you're in construction, protective packaging, cold-chain or other industries, we are relentless in going the extra mile to help your business succeed.
Why EPS?
EPS has high R-value retention, is fully recyclable, and is easily customizable. EPS is made without ozone-harming compounds or any kind of dye. It is available in a variety of compressive strengths and has superior bonding capabilities. Best of all, EPS will save you time and money. So the real question is: Why not EPS?

Shaping A More Sustainable World
Sustainability is one of our top priorities, both for our products themselves and for what our products make possible. Manufactured without ozone-damaging compounds, recyclable and endlessly reusable, EPS has a smaller carbon footprint and results in less pollution than the manufacturing of alternative materials. And EPS helps create a more sustainable world by making buildings more energy efficient, reducing greenhouse gas emissions, preventing product damage and waste, and reducing shipping fuel usage, just to name a few. We're constantly working to find new ways to be good stewards of our customers' visions and of our environment.
SUBSCRIBE
Get Our Latest Insights
Contact Us
Interested in Learning More?
Whether you need a custom solution for a unique project or have a question, we're here to help.