PRODUCTS
Insulated Concrete Masonry Units
Alleguard leverages the superior durability and energy efficiency of EPS to design preformed Concrete Block Insulating Systems that match any construction requirements.
Insulated Concrete Blocks Improve Energy Efficiency and Lower Costs
No matter which Insulated Concrete Masonry Unit you choose, you're choosing improved energy efficiency, reduced costs, and easy installation. Alleguard offers a range of ICMU products so you can find the right solution for your project.
Our ICMU Products
Korfil Block Insulation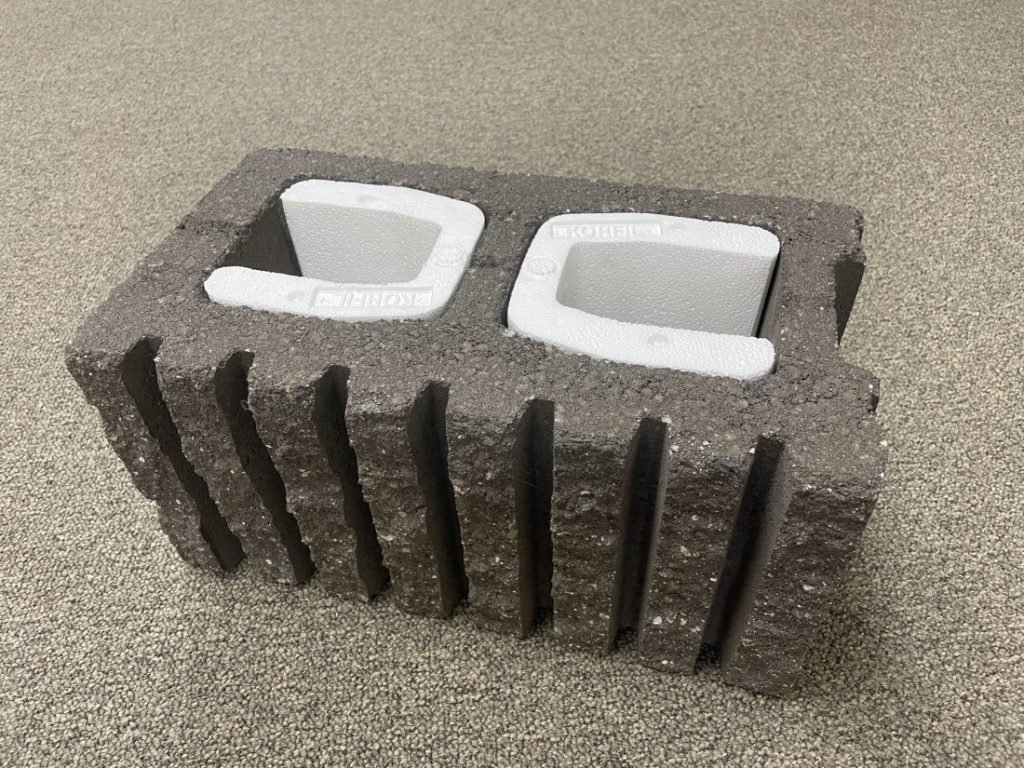 KORFIL Inserts are individually molded of expandable polystyrene and designed to fit standard two (2) core masonry units of 6, 8, 10 and 12-inch widths for use in both single wythe and cavity wall construction. Inserts are preinstalled at the block plant prior to delivery on the job site.
Icon Universal Inserts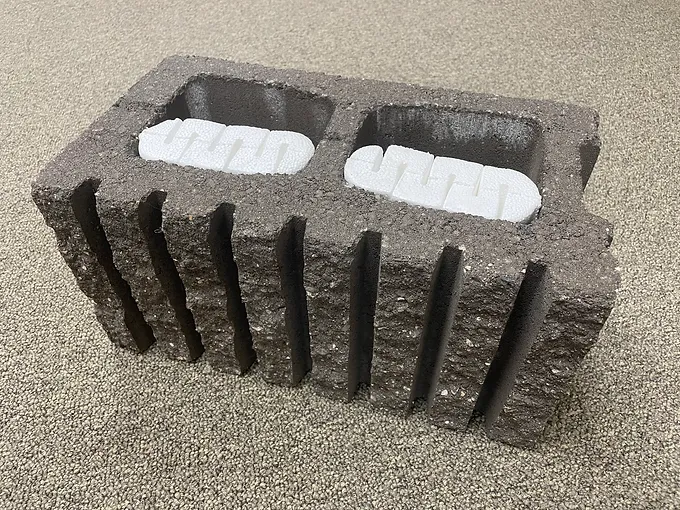 ICON Inserts are molded from expandable polystyrene. The design of the insert allows it to compress so it will fit the cores of all masonry units with just one size. Inserts are placed in the cores of the block at the block plant. By placing inserts in blocks, there is a significant improvement in the thermal efficiency of masonry walls.
Korfil Hi-R Masonry Wall System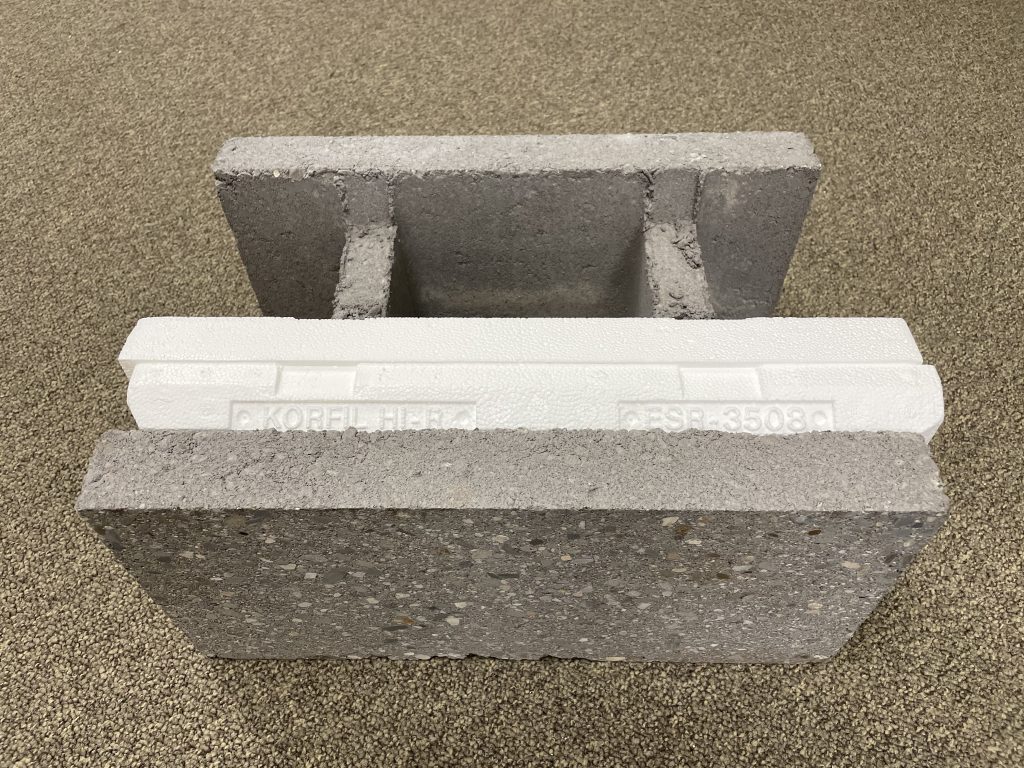 The Hi-R Wall System is a specially designed concrete masonry unit and individually molded insulation insert. The block and the insulation are combined at the block manufacturing plant prior to delivery to the job site. The assembly provides a wall system capable of achieving higher thermal R-values than conventional masonry, with no effect on the structural integrity of masonry construction.
Hi-R-H Energy Efficient Wall System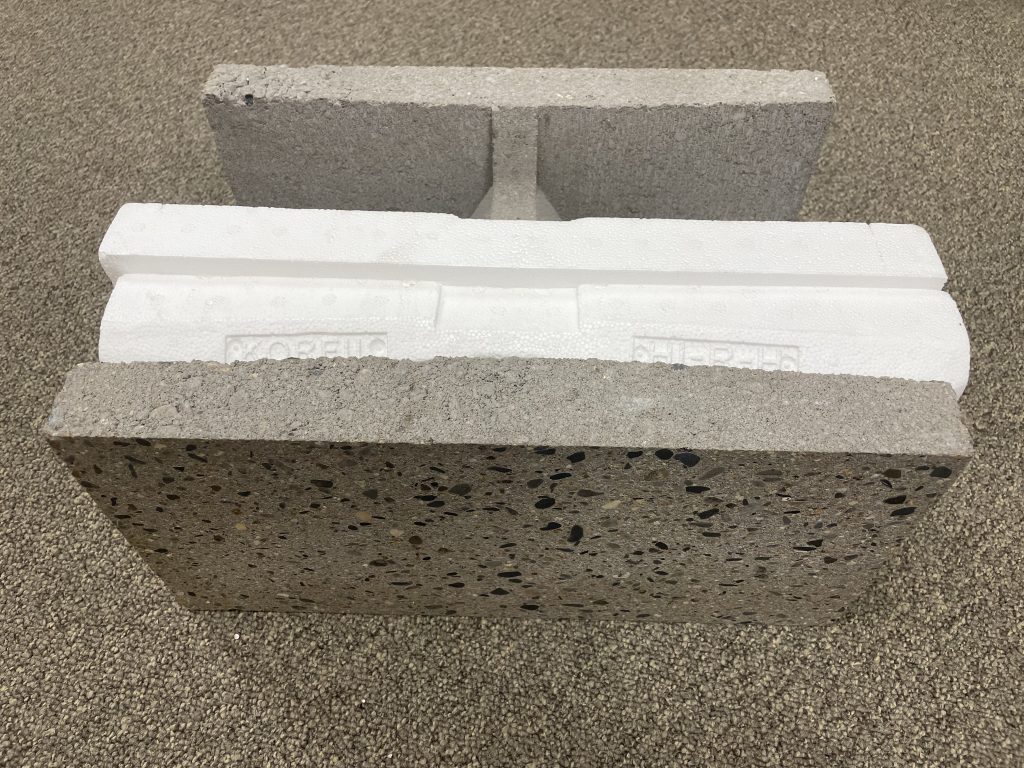 HI-R-H are pre-insulated fully grouted masonry wall systems that offer superior thermal performance. Double exposed single wythe masonry walls with durable architectural finishes for conditioned spaces in all Climate Zones. Hi-R-H half-high units are also available.
Alleguard leverages the superior durability and energy efficiency of EPS to design preformed Concrete Block Insulating Systems that match any construction requirements.
The Alleguard Advantage
With a combined 60-year history and proven track record of supporting our customers' visions, Alleguard is strategically built from the ground up to expand and shape your business. Whether you're in construction, protective packaging, cold-chain or other industries, we are relentless in going the extra mile to help your business succeed.
Why EPS?
EPS has high R-value retention, is fully recyclable, and is easily customizable. EPS is made without ozone-harming compounds or any kind of dye. It is available in a variety of compressive strengths and has superior bonding capabilities. Best of all, EPS will save you time and money. So the real question is: Why not EPS?

Shaping A More Sustainable World
Sustainability is one of our top priorities, both for our products themselves and for what our products make possible. Manufactured without ozone-damaging compounds, recyclable and endlessly reusable, EPS has a smaller carbon footprint and results in less pollution than the manufacturing of alternative materials. And EPS helps create a more sustainable world by making buildings more energy efficient, reducing greenhouse gas emissions, preventing product damage and waste, and reducing shipping fuel usage, just to name a few. We're constantly working to find new ways to be good stewards of our customers' visions and of our environment.
SUBSCRIBE
Get Our Latest Insights
Contact Us
Interested in Learning More?
Whether you need a custom solution for a unique project or have a question, we're here to help.