Expanded Polystyrene – Alternative to Polyiso Building Materials
Are you looking for an alternative to Polyiso building materials? In recent years there has been a nationwide shortage of countless items, including Polyiso. The culprit for this shortage is limited access to raw materials, leaving many construction companies with looming deadlines and no products. So the search is on for a viable substitute.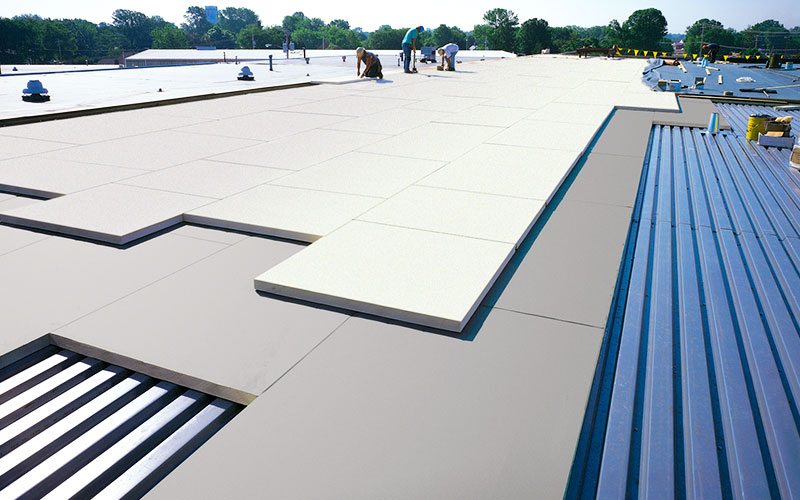 What is Polyiso?
According to PIMA, "Polyiso is a closed-cell, rigid foam board insulation consisting of a foam core sandwiched between two facers…most commonly used as a continuous insulation for roofs and walls, and as a protective roof cover board." Composed of various organic and inorganic materials, Polyiso is formulated using an isocyanate and polyol mixture while the facers include glass fiber reinforced felt, coated fiberglass mat, and aluminum foil.
What is Expanded Polystyrene (EPS)?
Similar to Polyiso, expanded polystyrene, also known as EPS and incorrectly referred to as "Styrofoam", is also a closed-cell, rigid foam board insulation. EPS is available in several compressive strengths to withstand load and back-fill forces with minimal water absorption and low vapor permanence. It is fully customizable by size, density, and facers, and performs well in the same applications as Polyiso, but in a more cost-effective and sustainable way.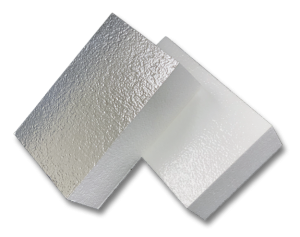 The Benefits of EPS Foam
EPS is composed of organic elements—carbon, hydrogen, and oxygen—and does not contain chlorofluorocarbons (CFCs) or hydrochlorofluorocarbons (HCFCs). With low energy inputs, low Global Warming Potential (GWP), lasting R-Values for energy efficiency, and recycled content, EPS foam is a sustainable option. It can also add LEED® points to your construction projects. Beyond the environmental benefits, choosing EPS will also result in shorter lead times, lower input and labor costs and provide flexibility in size and density to suit your precise needs.
Call us for more information on our EPS options and see how its versatility can improve your project!
Get a FREE QUOTE from our sales team today!