PRODUCTS
Below Grade Insulation
Get the ideal compressive strength, better moisture performance, and high R-value retention for your project.
Alleguard's Below-Grade Ground Insulation products provide sustained R-value, superior protection against water intrusion, and ideal compressive strength for basement walls, concrete floors, crawl spaces and more.
R-Value Retention
Variable Densities
Lower Cost
Moisture Control

Compressive Strength
Our Below Grade Insulation Products
High Density Envirosheet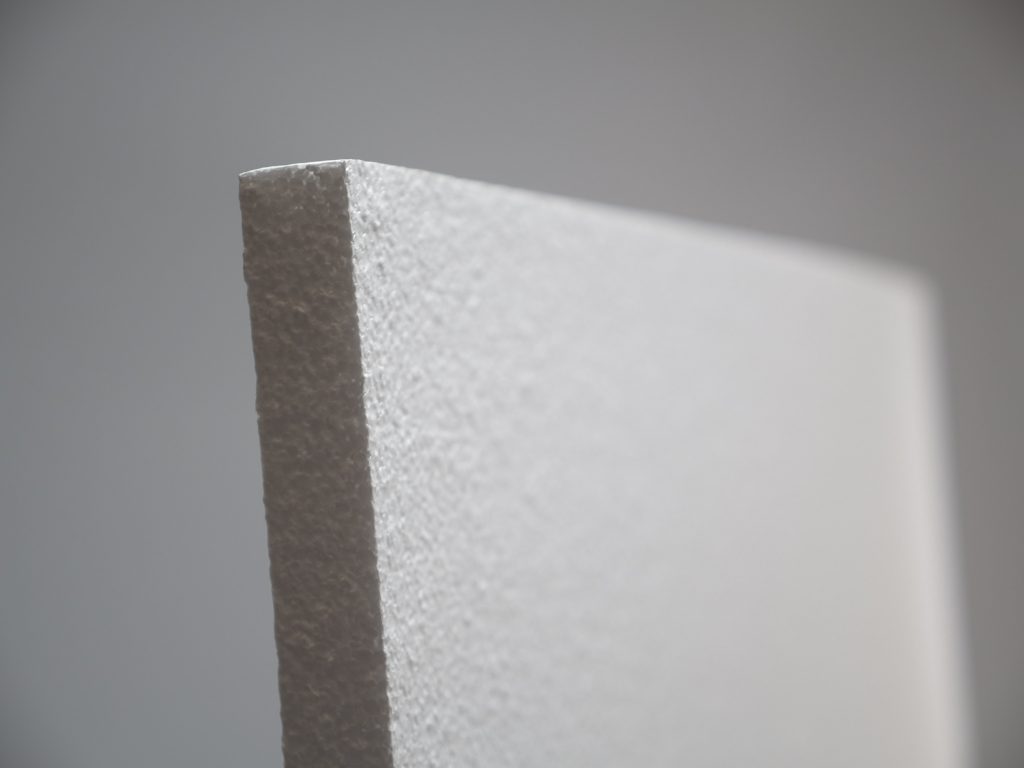 High Density (HD) Envirosheet is a high density economical foam board insulation made from Expanded Polystyrene (EPS) offering a high R-value per dollar. It is a highly durable and cost-effective product that is primarily designed to be used for below grade applications for residential or commercial construction.
The closed-cell structure gives the board superior water resistive properties while the high density of the foam makes for an excellent alternative for projects where high compressive strength is required.
High Density SilveRboard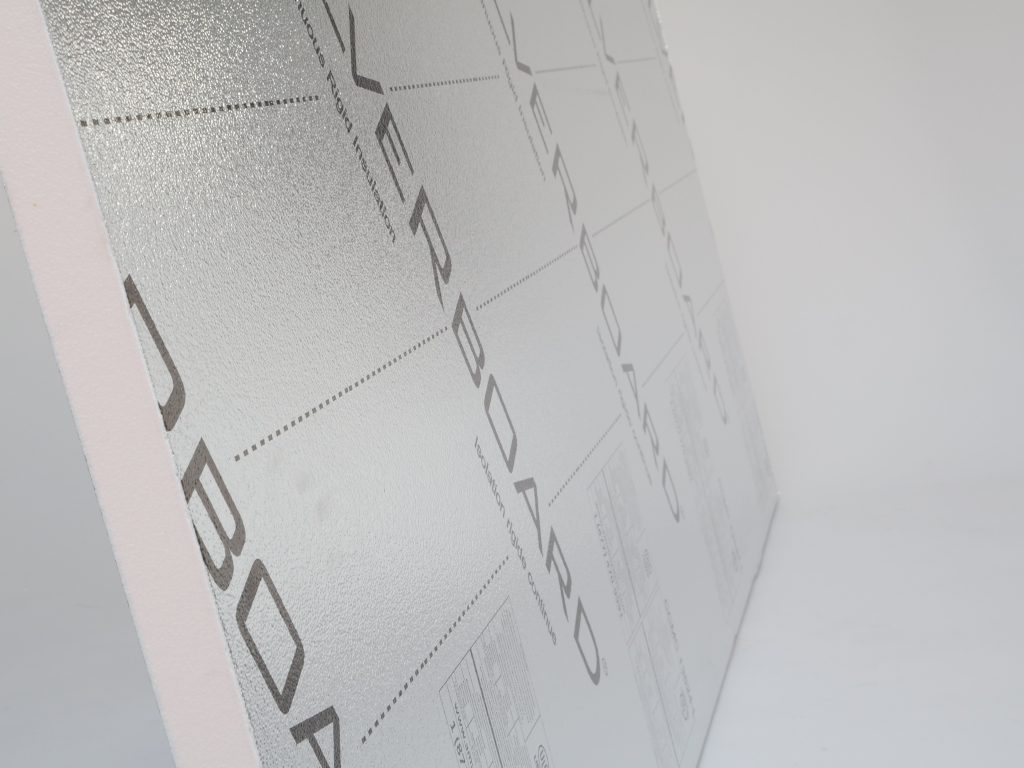 High Density (HD) SilveRboard is a rigid insulation board made from Expanded Polystyrene (EPS) covered with a layer of polypropylene reflective lamination on both sides. This highly effective combination of materials offers high compressive strength and great thermal performance when used in below grade and under slab applications.
The double-sided lamination dramatically increases board strength and flexibility, reducing site damage and waste. The availability of larger panels and laminated film help improve job site efficiency and reduce labor costs.
Available Densities (pcf)
TYPE I

1.0# Virgin or Recycled

TYPE VIII

1.25#

TYPE II

1.5#

TYPE IX

2.0#

TYPE XIV

2.5#

TYPE XV

2.85#
Available Sizes of Laminated Board
3/8″ – 4″ thick
4′ x 8′ or 2′ x 8′ sheets
Custom lengths available upon request.
Amrad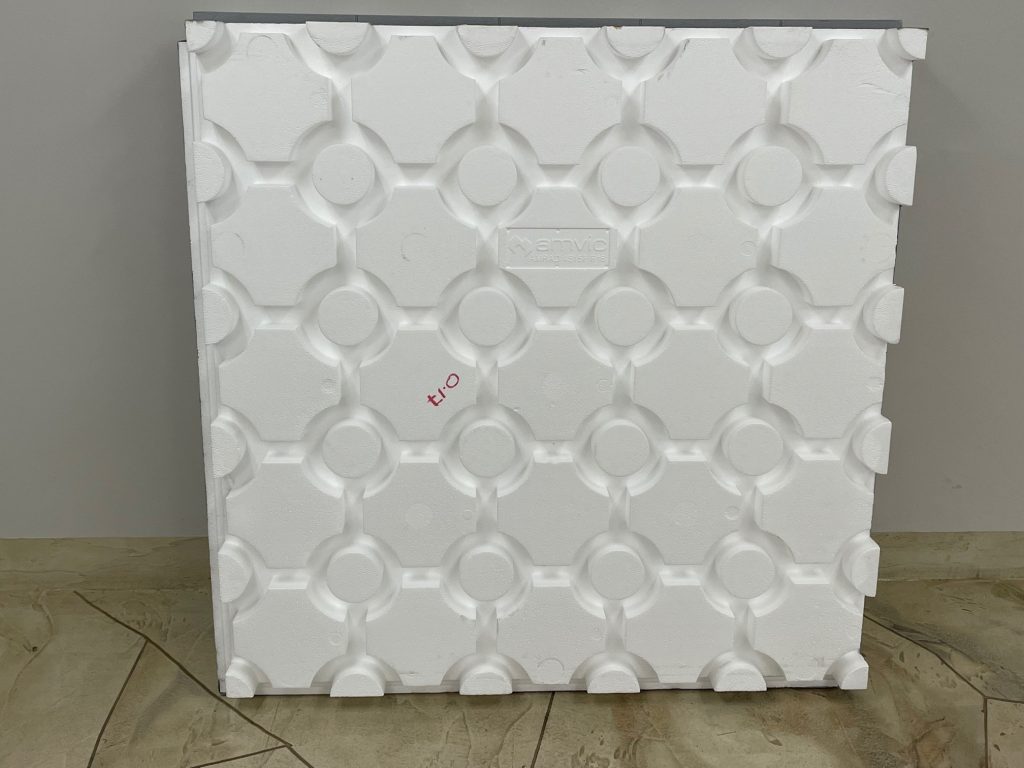 Amrad is an insulated under slab depressurization panel and a key component in a radon gas mitigation system. The void created by the integrated channels serve as an air gap for soil gas collection. Radon gas is able to vent out to the exterior through the use of a connected PVC piping with a continuously running exhaust fan. This panelized solution with its unique channel design, void percentage, film and foam density creates a strong and durable panel, giving builders the ability to build an insulated concrete slab while meeting radon building code requirements and improving the indoor air quality for the occupants.
This product is certified by QAI.
Related Materials
Expanded PolyStyrene (EPS)
EPS is produced by using steam to expand and fuse polystyrene beads via a variety of manufacturing processes creating a closed-cell structure that contains air, making it ideal for a variety of applications including construction, packaging, shipping, and food storage.
SUBSCRIBE
Get Our Latest Insights
Contact Us
Interested in Learning More?
Whether you need a custom solution for a unique project or have a question, we're here to help.