PRODUCTS
Rigid Board Insulation
With stable R-Value, our Rigid Board Insulation products get the job done more easily and more affordably.
Versatile, Sustainable & Cost-Effective
EPS is one of the highest performing and cost-effective insulating materials on the market. Alleguard's rigid EPS foam board insulation products offer superior long-term R-value retention and moisture resistance. Customizable in a variety of densities, sizes, and laminates, our rigid board insulation saves money, labor, and time.
Our Rigid Board Insulation Products
Envirosheet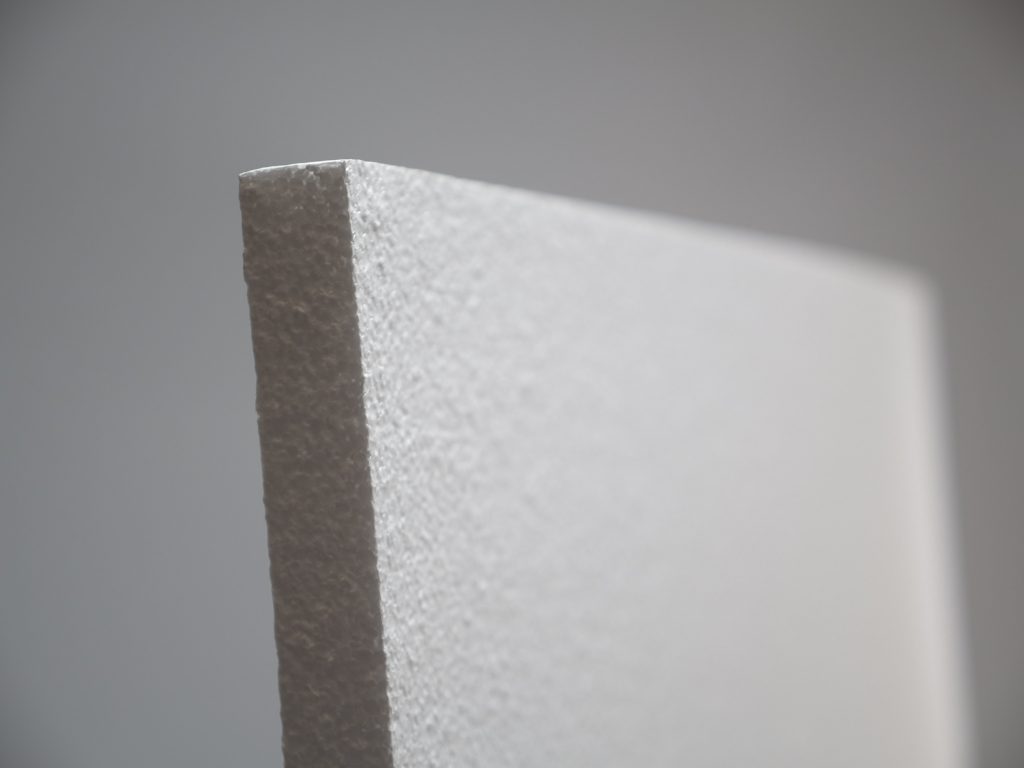 Envirosheet offers a high R-value per dollar when compared to other rigid insulation solutions. Cost-effective and highly flexible, it's ideal for use in above grade and below grade exterior applications and roofing applications in residential or commercial construction.
Available in thicknesses from 1⁄4″ to 54″
Custom lengths available up to 18′
Compliant with the following codes and approvals:
AIA (Section 702.9)
Underwriters Laboratories
Factory Mutual (Ceiling Tile)
LEED®
SilveRboard®
SilveRboard® is extremely durable, lightweight, and is easy to install. Cost-effective and moisture-resistant, SilveRboard® has excellent dimensional stability, compressive strength and R-value retention.
Available Densities (pcf)
TYPE I

1.0# Virgin or Recycled

TYPE VIII

1.25#

TYPE II

1.5#

TYPE IX

2.0#

TYPE XIV

2.5#

TYPE XV

2.85#

Available Thicknesses

3/8″ to 4″

Available Lengths

4′ x 8′ or 2′ x 8′ sheets
Sheathing Options
Single- or double-sided
Clear poly film
Clear printed film
Silver poly film
Perforated
Custom lengths available upon request.
SilveRboard® Graphite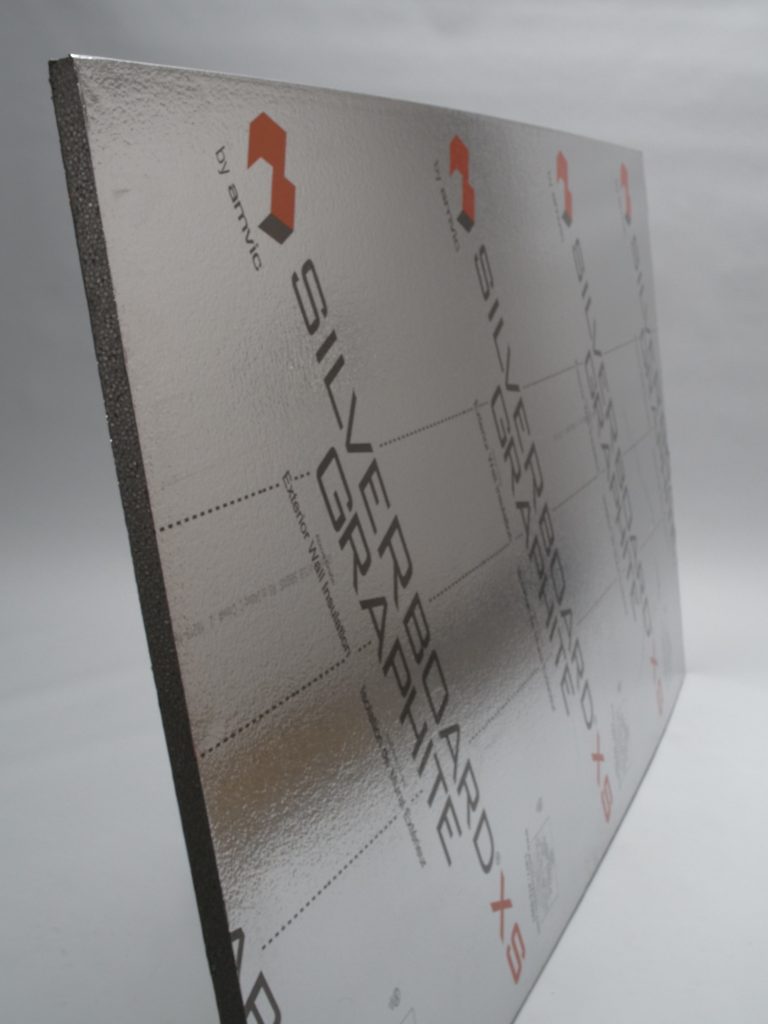 High performing and cost effective non-structural graphite polystyrene (GPS) rigid insulation board is ideal for exterior wall applications on wood or steel frame construction. The expanded polystyrene (EPS) core is embedded with graphite particles which increase thermal performance compared to conventional EPS.
The board is laminated with reflective film on both sides increasing board strength and flexibility, reducing site damage and waste. The reflective laminated surfaces are micro-perforated giving the panel high water vapor permeance greatly reducing the likelihood of trapped moisture through the increased drying potential. The larger panels and laminated film help improve job site efficiency and reduce labor costs.
Available in thicknesses from 1/2″ (13mm) to 6″ (152mm).
Standard board dimensions include 4×8′ and 4×9′ (1.2×2.4m and 1.2×2.7m).
Envirostrap Integrated Strapping
Envirostrap Integrated Strapping is a rigid insulation board made from closed cell EPS with two integrated furring strips on one side. This highly effective combination of materials offers a 2-in-1 solution incorporating insulation and finish attachment surfaces that can be used for both exterior above-grade and interior below-grade applications.
Envirostrap comes in 32″ (813mm) width and is available in 8' and 9′ lengths (2.4m and 2.7m).
Available in thicknesses from 2-5/8″ (67mm) and 3-1/2″ (89mm).
Tapered Roofing
Alleguard Tapered EPS Roofing offers stable, long-term R-values and superior dimensional stability with excellent compressive strength, water resistance, and drainage capabilities. The tapered design outperforms traditional flat foam panels in resistance to tensile forces and structural loads. Tapered EPS Roofing contains fewer voids than flat panels, protecting against heat transfer in the event of a fire. It's the perfect choice for ballasted mechanically fastened single-ply roof applications with a slip sheet and low sloped built-up roofs made from modified bitumen.
Our Rigid Board has superior long-term R-value retention and moisture resistance. Customizable, sustainable, and cost effective.
Why EPS?
EPS has high R-value retention, is fully recyclable, and is easily customizable. EPS is made without ozone-harming compounds or any kind of dye. It is available in a variety of compressive strengths and has superior bonding capabilities. Best of all, EPS will save you time and money. So the real question is: Why not EPS?
The Alleguard Advantage
With a combined 60-year history and proven track record of supporting our customers' visions, Alleguard is strategically built from the ground up to expand and shape your business. Whether you're in construction, protective packaging, cold-chain or other industries, we are relentless in going the extra mile to help your business succeed.

Shaping A More Sustainable World
Sustainability is one of our top priorities, both for our products themselves and for what our products make possible. Manufactured without ozone-damaging compounds, recyclable and endlessly reusable, EPS has a smaller carbon footprint and results in less pollution than the manufacturing of alternative materials. And EPS helps create a more sustainable world by making buildings more energy efficient, reducing greenhouse gas emissions, preventing product damage and waste, and reducing shipping fuel usage, just to name a few. We're constantly working to find new ways to be good stewards of our customers' visions and of our environment.
SUBSCRIBE
Get Our Latest Insights
Contact Us
Interested in Learning More?
Whether you need a custom solution for a unique project or have a question, we're here to help.